Now that I've officially left for Remote Year, I can bask in the satisfaction of listing everything that actually made it with me. The final 24 hours felt like Survivor meets QVC, so without further ado, here are the winners!
---
Bags
Eagle Creek Load Warrior Luggage - It's got tons of space, compression straps, durable wheels, and lots of handles which makes getting around easy. Also looks pretty snazzy if you're vain about appearances like I am.
Fossil Defender Rucksack - I asked myself what an obnoxious hipster would use to carry his overpriced MacBook to Starbucks, and sure as shit, this was at the top of the list. Waxed cotton, brass, and leather. I understand why women love purses now.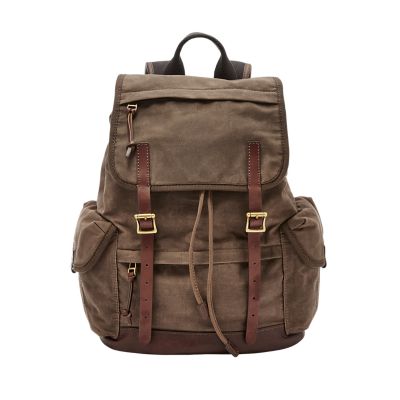 Kelty Redwing 44L - This used to be the only bag I traveled with; backpacking all over world and laughing at people in baggage claim. It was too hard to part with and I have a few side-trips planned (HELLOOOOO PATAGONIA!) so I decided to bring it along. It fits perfectly in the front-most pocket of the Warrior Luggage duffle.
Ultralight Daypack - I've eaten burritos fatter than the packing size of this badboy. Perfect for day hikes or lugging around gear at the park. I stashed this inside the Warrior as well - 3 bags in 1.
---
Clothing
The Basics
2 Jeans (Black & Blue)
1 Khaki Pants
2 Shorts (I should have brought more)
8 Tees
2 Dress Shirts
1 Light Blazer
2 Workout Shorts
3 Activewear Tops
Arcteryx Atom AR Hoody - I've had one of these for many years as my go-to jacket. Super light, warm down to low 50s.
Uniqlo Blocktech Parka - Pretty cheap, extremely light and durable, totally water resistant. Combining these two jackets can keep me warm well into the low 40's and takes up less space than 1 regular jacket.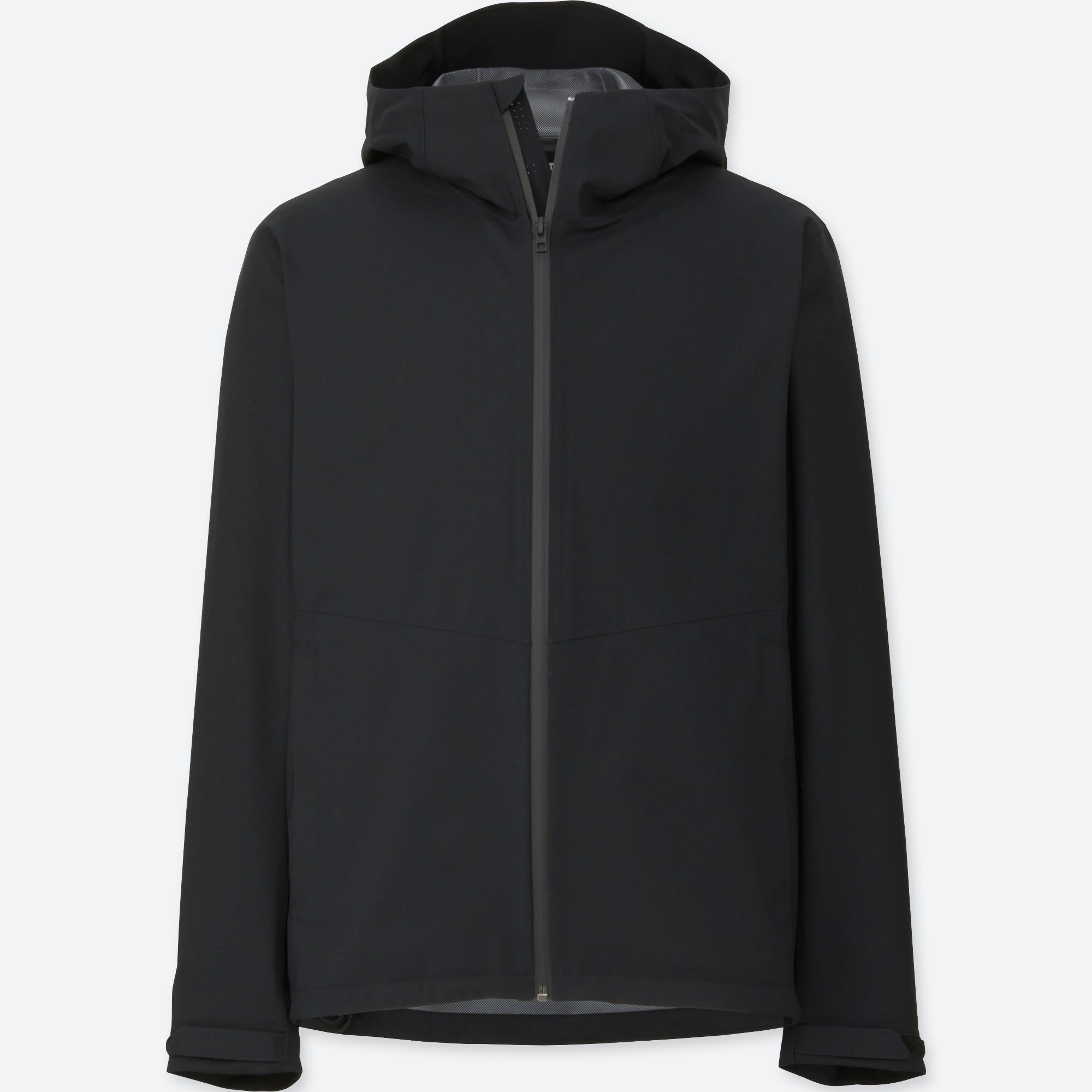 Underwear - I swear by these things, the Airism line of undershirts & underwear from Uniqlo are a godsend to sweaty beasts everywhere. They pack down to nothing and feel like you're being crotch-cuddled by the heavens above.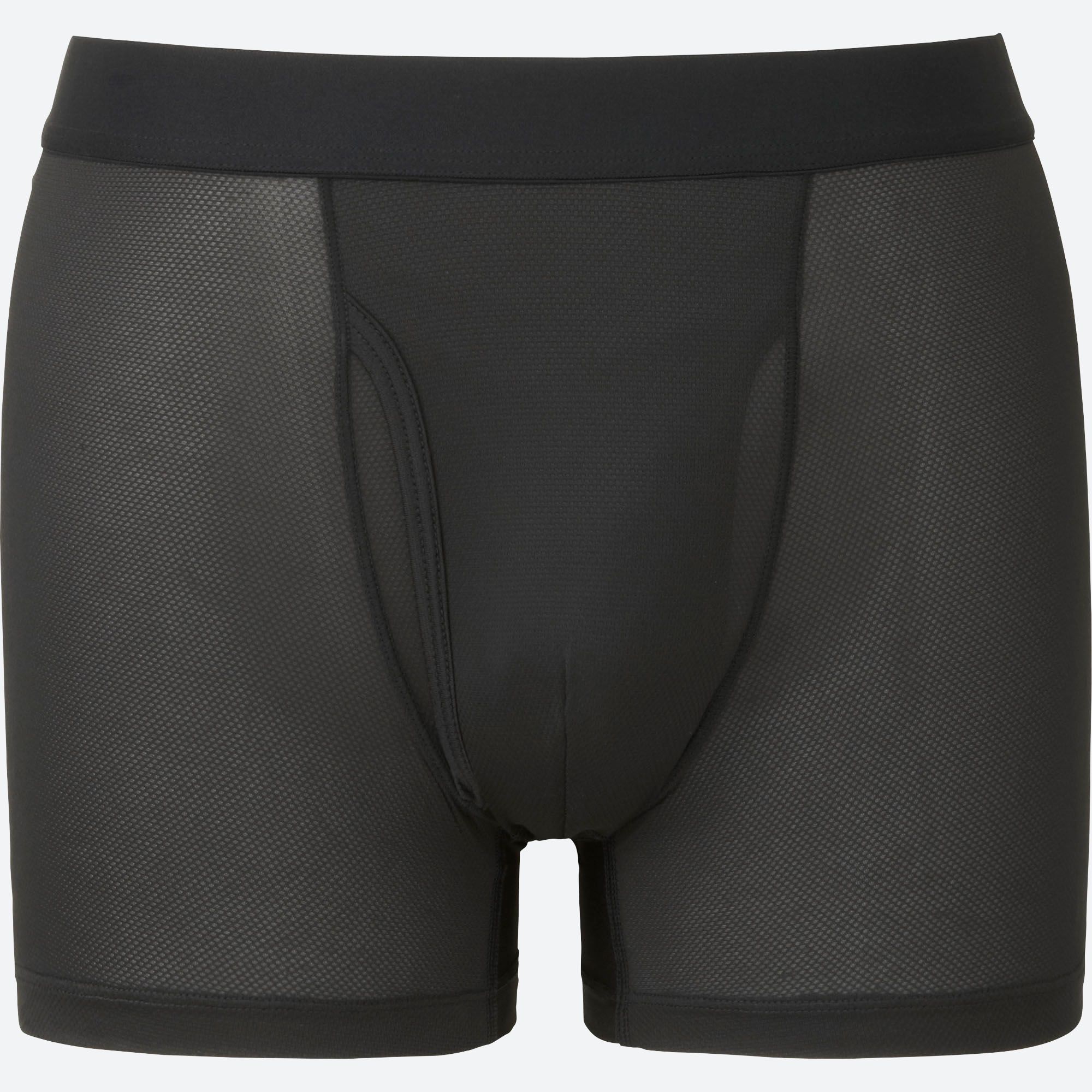 Socks - I'm not afraid to spend big $$$ for quality socks, they make a huge difference when you're trekking the globe. I picked up 12 pairs of Darn Tough No-Show Lights. These things come with a lifetime warranty - seriously.
Packing Cubes - This bigass pack will make your life so much easier. I got everything to fit in these.
Hiking Shoes - Good balance between athletic sneakers and full-sized hiking boots. The Vibram soles on the bottom should last a while, and they're water resistant.
---
Tech
Laptop Stand - I didn't think I'd need one of these until somebody made the argument that it helps maintain good posture. Sit up straight if you're slouching right now.
Power Outlet - I love the fact that this one has 4 USB Ports and a built-in extension chord that lays flat. This is how you make friends at the airport.
Power Adapter - A Swiss Army Knife of potential. Using it at this very moment; no more fumbling around with swapping outlet heads. Comes with 2 USB ports.
Bluetooth Speaker - Water resistant, super durable, loud, indoor/outdoor modes, good bass. This one was a no brainer.
USB Powered Fan - Listen up, if anybody ever chortles at you for using this thing, look them dead in the eyes and do your best Sprite commercial impression of ultimate refreshment. This thing is my favorite item I've packed and I'm only 2 days in.
All-In-One Gear Box - I stash my GoPro kit, backup phone, USB fan, Kindle, laptop stand, and more in this thing. It's big and a bit heavier than I'd like but it keeps everything very organized and safe. Tons of dividers/pockets for your stuff.
Cable Organizer - A stylish roll-up kit for all my cables and smaller electronics (dongles, adapters, etc.) You get one big pocket and plenty of stretchy sleeves.
Powerbrick - This thing is a BEAST, it's powerful enough to charge my MacBook Pro (when not in use) and holds enough juice to charge your phone for a week - 26,800mAh!!
Dongles - The bane of newer MacBook Pro owners. These things are unfortunately 200% necessary until the rest of the world realizes how amazing USB-C is.
Chromecast - Don't be a square and expect people to watch Netflix off your 13 inch laptop. Step up your game.
Personal Care
Toothbrush - Meh. It works well enough. I'd prefer if it had some more oomph to it.
Earplugs - I was finally able to sleep on an airplane for the first time with these things. The case they come in is over the top for earplugs, but it makes for a good pill container.
Trimmers - Works as intended. The nosehair trimmer didn't yank my hairs out so I'm pretty happy about that.
Microfiber Towel - NEVER leave home without a towel. You knew this already.
Laundry Bag - So much classier than an old grocery bag.
---
Fitness & Fun
TRX Travel Training System - You can use this thing with a door hinge and it'll make you super ripped. According to the box. Haven't used it yet but I think it's got potential.
Frisbee - The airborne equivalent of a soccer ball. Doubles as a makeshift plate if you're really riding the strugglebus.
Travel Hammock - This thing is so small and light that you have exactly -0.00 excuses for not bringing it with you. Backup bed, bodybag, love nest, you name it. This thing's got your back.
Hammock Straps - There's no easier way to throw up a hammock, basically an essential unless you want to use rope like a peasant. Pro Tip - Roll these up and combine them with the hammock bag to save space!
---
Misc
Luggage Scale - Super useful for guaranteeing depression and separation anxiety from your favorite items. This piece of shit was the reason my slackline kit didn't make it :'(
Multitool - Don't forget to put this in your checked bag instead of carry-on!
Multi-Colored Zipties - Instead of buying those dinky little luggage locks that every TSA agent has keys for, buy a pack of these and ziptie your luggage closed. What are the odds that somebody will be carrying electric green zipties after they poke around your stuff?
Productivity Planner - This thing deserves it's own blog post, which it very well might get. It helps me get my poop in a group and figure out what I should be doing with my life.
---